Cannabinoid Guide: Full Spectrum CBD Oil From Colorado
As a hemp consumer, the most challenging part in assuring satisfaction and product quality is knowing how to read a label. Every day new progress happens in the world of hemp, and keeping up with the latest cannabinoid knowledge can be difficult. What is the difference between hemp versus cannabis? Does CBD get you high? Why do cannabinoids matter?
These are all fundamental questions, and understanding them is crucial to understanding the full-spectrum CBD oil products you purchase. From CBD softgels (25 mg) to roll on CBD oil with THC, Colorado hemp companies like Proper Canna Naturals can now provide a range of cannabinoid-rich products for the entire family. We offer both broad-spectrum and full-spectrum CBD oil Colorado.
Knowing what cannabinoids are, how they work in the body, and the primary differences between them help you select the best product for you and your family. Reading a product label properly ensures you know what is in the product, how to use the hemp products, and how strong the CBD product is.
This not only ensures you purchase the right hemp products for your needs but also helps you determine dosage. Therefore, basic cannabinoid knowledge can make all the difference when it comes to navigating the world of hemp!
Hemp products are much more than the latest vaping fad. Cannabinoid-rich products are here to stay and vital pieces of a well-rounded wellness regimen. People use cannabinoid products for a vast range of issues and desired effects.
There are so many different cannabinoids, each with its own properties, and there is undoubtedly a hemp product that is ideal for your needs.
Make sure you check out the rest of our product guides on the potential power of cannabinoids. In this complete guide to cannabinoids in hemp products, we will answer questions such as: 
What are cannabinoids?

What is the endocrine system? 

How do cannabinoids work in the body? 

What are cannabinoids used for? 

What makes hemp different from marijuana? 

What are the various cannabinoids and their uses? 
What are cannabinoids?
So, to begin — what even are these cannabinoids you keep hearing about? To break it down into the most simple terms, cannabinoids are the pieces of cannabis and hemp plants that make them truly special. Every plant is made up of various cells and molecules, and hemp plants are no different.
Some cells provide structure for the plant, and some help provides energy and nutrition for growth, like cannabinoids. Cannabinoids are oily-like molecules found throughout the hemp plant as it grows and matures. Over time, farmers have selected and intentionally concentrated the number of cannabinoids found in cannabis plants. Today, the cannabinoid content in hemp plants far surpasses ancient varieties. 
Historians account for over 5,000 years of cannabinoid use by humans. We have known about the benefits of these molecules for quite some time! Today, scientists work to discover even more about the over 100 cannabinoids naturally found in hemp products. Each one of these 100 cannabinoids has distinct properties and may produce different effects in the body.
Understanding the basic properties of the most common cannabinoids will help you select hemp products that will deliver your desired outcome. 
Some cannabinoids are more common than others and occur in greater concentrations within hemp plants. Some cannabinoids arise in minimal concentrations within hemp material and require complicated extraction methods to isolate.
Therefore, it is uncommon to find many hemp products featuring solely minor cannabinoids. However, common hemp cannabinoids such as CBD, CBG, and ?9 THC grow in abundance. It is easy to extract these compounds for tinctures, capsules, or salves or to ingest them from raw hemp flower. Other cannabinoids are more difficult to extract but still occur in full-spectrum hemp products that use whole-plant hemp extract. 
Knowing the difference between full-spectrum and broad-spectrum hemp, as well as what cannabinoids to look for, ensures you select the best hemp product for your family. Understanding how those cannabinoids work in the body also assists the hemp consumer in choosing a product that is best suited for their specific issues.  
How do cannabinoids work in the body? 
The human body organically and naturally accommodates cannabinoids. Not only does the human body already make cannabinoids in small amounts, but they also occur throughout nature. Many plants have cannabinoids in them, not just cannabis hemp products. However, no other plants have them in as significant concentrations. Therefore, cannabinoids are not foreign substances our bodies aren't designed to interact with or handle in large amounts. 
While some people experience adverse reactions to cannabinoids, they are compatible and highly potentially beneficial in most people's bodies. They work in tandem with our bodies' natural systems and may affect many bodily functions. Scientists are still working to determine how each cannabinoid works with different systems in the body exactly.
However, the available research does show a strong indication that cannabinoids affect wellness throughout the entire body. This occurs through cannabinoids' interaction with the endocrine system, and more specifically, the endocannabinoid system. 


The Endocrine System & Cannabinoids
Just as we have a nervous system, respiratory system, and digestive system, we also have biological endocrine systems in our bodies. The endocrine system lies throughout the entire body in a series of glands. These glands control many different bodily functions — including but not limited to appetite, early growth, mood, and even sexual arousal. How do they do this? 
The endocrine system includes several components, including glands that regulate and produce hormones. These hormonal signals are the backbone of the endocrine system. They are how the endocrine system regulates itself and affects other systems in the body. Cannabinoids interact with the endocrine system through endocannabinoid receptors found in the entire body. These endocannabinoid receptors naturally occur in every mammal.
When we ingest large amounts of cannabinoids through hemp products, those cannabinoids merge with the endocannabinoid receptors in our bodies. Different cannabinoids affect people differently, depending on what endocannabinoid receptors they bind with and what tissues in the body those cannabinoids affect. 
Because endocannabinoid receptors occur in the entire human body's endocrine system, cannabinoids can affect any part of the body. Therefore it is possible to use hemp products for a wide range of issues and illnesses. Knowing what specific problems you have, how cannabinoids enter your system, and what effects they might produce is crucial in selecting the best hemp product for you. 
What are cannabinoids used for? 
There is a hemp product for everyone. Just about every age and every person could benefit from the use of CBD and other cannabinoid-rich products. Again, history shows humans used hemp for thousands of years before its modern application. Hemp is a versatile plant filled with dozens of different cannabinoids.
Depending on your issues and needs, you may use hemp differently from other people you encounter. Cannabinoids are all about finding the right blend that works for you. Not only that, finding a reputable company that makes a potent hemp product is vital. Not all hemp is created equal! 
The list of potential uses for cannabinoids is quite long. As a disclaimer, there is no conclusive scientific evidence available that definitively says cannabinoids assist with or treat any condition. However, there is a large body of preliminary evidence as well as anecdotal evidence from millions. The sweeping popularity growth of hemp products across the nation shows there is a continuing market and demand for cannabinoids. 
Because endocannabinoid receptors exist in the entire body's endocrine system, cannabinoids have the potential to affect just about any part of the body. Therefore, there is a wide range of potential applications. Some, but not all, of the most common include:
Pain

Nausea

Appetite

Inflammation

Focus

Attention

Memory

Neuroplasticity

Energy

Sleep

Digestion

Skin Issues

Muscle Gain

Insomnia

PTSD

Anxiety

Depression

Glaucoma

Cancer

Diabetes

Parkinson's Disease

Stroke recovery

ADHD

Autism

Behavioral disorders
This list could continue for ages! Many of these issues have underlying causes, so it is always essential to discuss cannabinoid use with your health professional. No cannabinoid cures any illness or ailment, and CBD is not an effective singular treatment for most issues. 
What makes marijuana different from hemp? 
It comes down to the cannabinoids! When you look into the regulation of hemp versus marijuana and their history, the dividing line in the plants is all about cannabinoids. Before science could discern individual cannabinoids properly, lawmakers grouped the two plants. In recent years, we see a different regulatory system in the United States for hemp versus cannabis.
This is because of the cannabinoid difference, specifically when it comes to ?9 THC and CBD. Delta-9 THC is the cannabinoid molecule most commonly associated with the "high" feeling. While it is not the only cannabinoid to produce euphoric effects, it is the common cannabinoid that got weed and hemp criminalized.
Knowing the difference between the most common cannabinoids will help you understand the difference between these products. The difference in their regulation all comes down to cannabinoids! 
Full Spectrum CBD Oil Colorado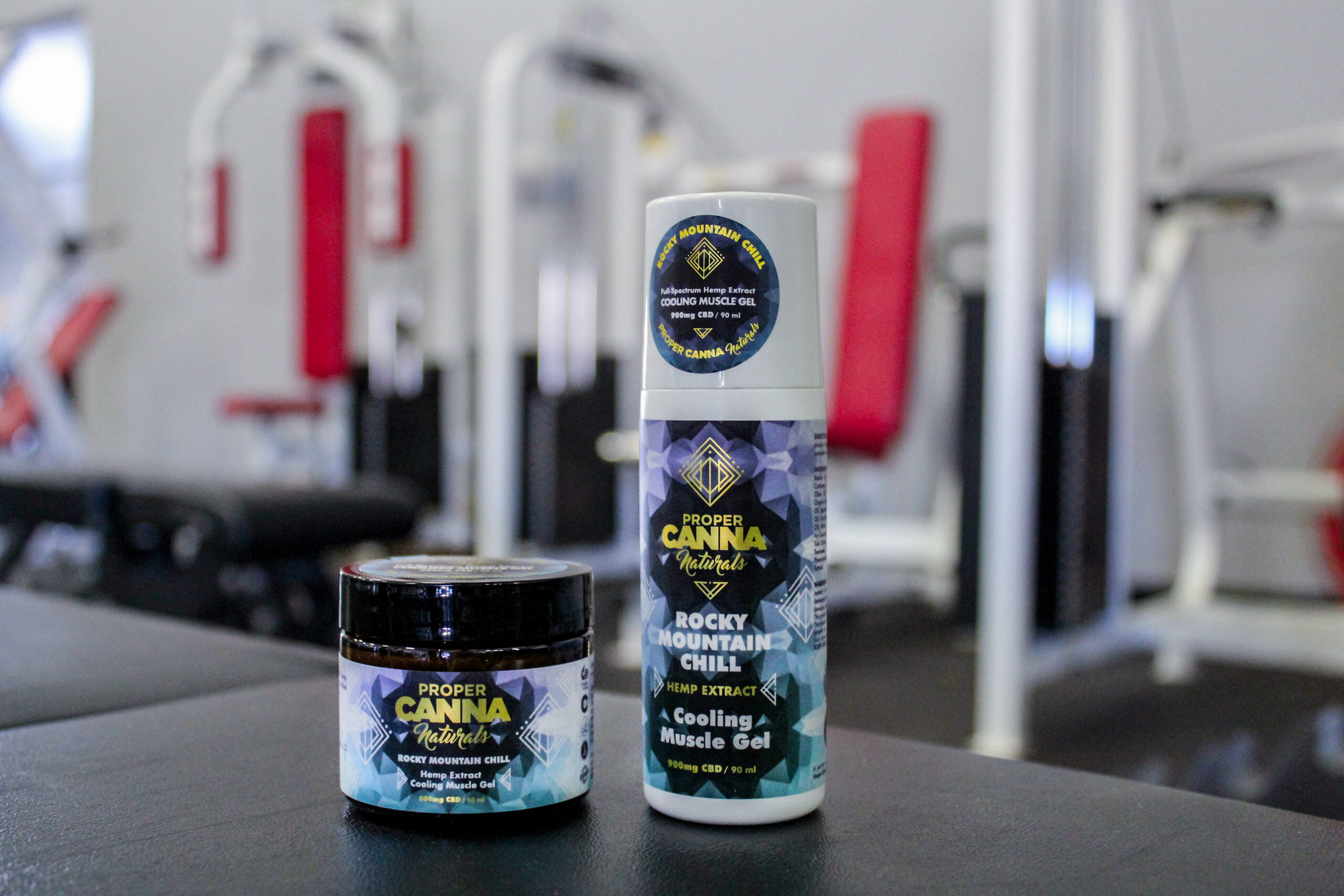 All Proper Canna Naturals products will always contain less than 0.3% Delta-9 THC content. This is due to federal regulation and ensures all of our products comply with the 2018 Farm Bill.
Because most of our products are full-spectrum, they contain minor amounts of Delta-9 THC to encourage the entourage effect in the endocrine system. However, we have THC-free, broad-spectrum 900mg Mojito-flavored high strength CBD oil for anyone concerned about THC presence.
We stick to minimally processed and whole plant hemp tinctures. Read on to learn more about specific cannabinoids!
CBD
CBD is the backbone of everything we do at Proper Canna Naturals. It's how we make the full-spectrum CBD oil Colorado loves! It is the molecule found in the highest concentration in hemp plants. It's what makes hemp stand out in the cannabis world and the plant world in general! 
CBD may have various effects on the body, depending on when and how you take it. However, CBD will not get you high, no matter how much you take. You also cannot overdose on CBD. Proper Canna offers several high concentration CBD oil products to deliver the fastest and longest-lasting relief. Isolating and concentrating the compound helps you receive the most potential benefit!
A CBD roll-on may help soothe muscle aches and joint pain. A CBD capsule is great for overall wellness and issues such as glaucoma. Depending on your specific issues and needs, experiment with CBD application methods and product strengths.
CBD-A 
CBD-A is a cannabinoid compound found abundantly in hemp and cannabis plants. However, most isolate and ingestion methods convert CBD-A to simple CBD within the body. Therefore it is difficult to note the effects of pure CBD-A. It doesn't bind with endocannabinoid receptors in the same way as CBD or THC, and its effects on the body are there, but more minor. 
Delta 9 THC
?9 THC is the molecule most famous for getting you high. It also has many similar potential wellness benefits as CBD. You cannot overdose on THC, but it is illegal in several US states. All Proper Canna Naturals products contain below the federal legal limit of THC in each product. 
Delta 8 THC 
Delta-8 THC products are a newcomer to the hemp world. This cannabinoid produces effects similar to both CBD and ?9 THC. Delta-8 is derived from CBD. You cannot overdose on it, but it does produce a euphoric feeling similar to ?9 THC. However, regular users note tolerance to this molecule, and its euphoric effects build quickly. We do not offer any ?8 THC products at Proper Canna Naturals, as you have to process hemp plant material to produce this compound chemically. We are all about health and wellness, not trendy ways to get intoxicated. 
CBN
CBN is a molecule found in smaller quantities than CBD or THC, making it harder to extract and isolate. However, it may have some psychoactive properties similar to Delta-9 or Delta-8 THC. Users report that it has a sedative and sleep-assisting ability as well. 
CBG
Another minor cannabinoid, cannabis plants are lucky to have concentrations of around 1% CBG in the plant material. Cannabinoids like THC and CBD convert from CBG during the growth process. This is why you have to wait for full plant maturity to reap the benefits of CBD or THC in the growing cycle. CBG doesn't produce psychoactive effects but may have therapeutic, pain-relieving, and anti-inflammatory properties. 




Join The
Proper Canna

Family
Subscribe now and unlock 15% Off your first order and news on latest products and specials