Proper Canna Naturals is transparent in providing the laboratory test results of each and every lot/batch of products that we produce. To view the Certificate of Analysis for your product, input the lot number located on the label and PRESS ENTER.
WHAT STRENGTH IS RIGHT FOR YOU?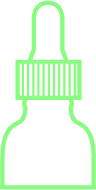 300mg
10mg per 1ml. of CBD per dose
Flavors - Natural Flavor
Beginner? Try our 10mg tincture, or combine this with our delicious gummies!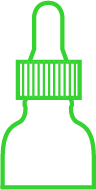 600mg
20mg per 1ml. Of CBD per dose
Flavors - Natural and Peppermint
Ready to take the next step? Our 600mg tincture is a great place to start. With 20mg CBD per dosage.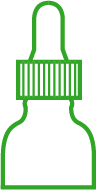 900mg
30mg per 1ml. Of CBD per dose
Flavors - Mojito Lime Mint
Have experience and are ready for more? Our 900mg tincture is a perfect next step. Delivering 30mg CBD per dosage.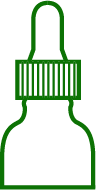 1800mg
60mg per 1ml. Of CBD per dose
Flavors - Dreamsicle
CBD Expert? Step up your game the PROPER way. Our 1800mg tincture delivers a potent 60mg CBD per dosage.
Why Proper
Canna Naturals?
It all starts with our dedication and passion of bringing our customers the highest grade USDA organic hemp products at everyday low prices. Our world-class team of farmers, extractors and scientists have carefully crafted the best extracts in the world using hemp strains with a cannabinoid profile that contain the highest levels of beneficial cannabinoids that work synergistically to create potent and efficacious formulas that are second to none! Proper Wellness products are certified organic, non-GMO, vegan and rigorously 3rd party lab tested for potency and efficacy. It's our JOY helping our family, friends and their pets lead healthier lives that are more comfortable with products we know are the best on the market!
From Farm
to Bottle
We control the process every step of the way. Our hemp plants are grown in Colorado by our skilled botanists at our USDA certified organic facility and are harvested at the peak of their potency so that our extracts and flowers are bursting with natural flavors, terpenes and an abundant amount of naturally occurring cannabinoids. Our extraction and manufacturing facilities are also USDA certified organic and cGMP certified and meet the highest level of FDA standards so you can be confident you're receiving a premium product every time, no exceptions. This is why we stand behind every product we make and offer a 30 day satisfaction guarantee.
Welcome to the family!




Join The
Proper Canna

Family
Subscribe now and unlock 15% Off your first order and news on latest products and specials